Join us this Friday, January 22, 2021 for the Santa Fe High School Courtwarming festivities. Varsity Girls/Varsity Boys Basketball teams will host the St. Paul Saints beginning at 5:30.
Freshman class will be serving a "Soup & Sandwich" Dinner from 5:00 - 7:00 PM in the high school commons. Cost is only $6 per adult and $4 for children. Tickets are available to purchase from any member of the freshman class or you may purchase at the door.
Santa Fe Junior Parents will be auctioning off a signed 2020 Lady Chiefs Volleyball (23-4-2), and a signed 2020 Chiefs Football (signed by all players and coaches).
SF Lady Chiefs Softball team will be selling raffle tickets for a signed Kansas City Chiefs Super Bowl LIV helmet. Chances are $50 and only 200 will be sold.
Coronation of the JH Princess & Prince and the 2021 Courtwarming Queen and King will take place during the half-time of the varsity boys game. The semi-formal Courtwarming Dance will be held on Saturday, January 23 from 7:00 - 9:00 PM at high school.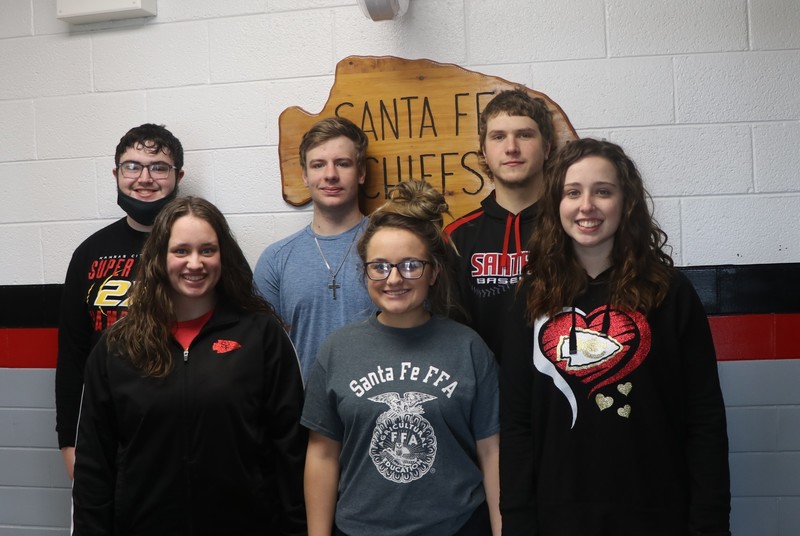 HS Candidates: Front Row (l-r): Brittney Faler, Joscie Curry, Callie Fuehring Back Row (l-r): Koen Purkey, Caedon Bergman, Carter Wodrich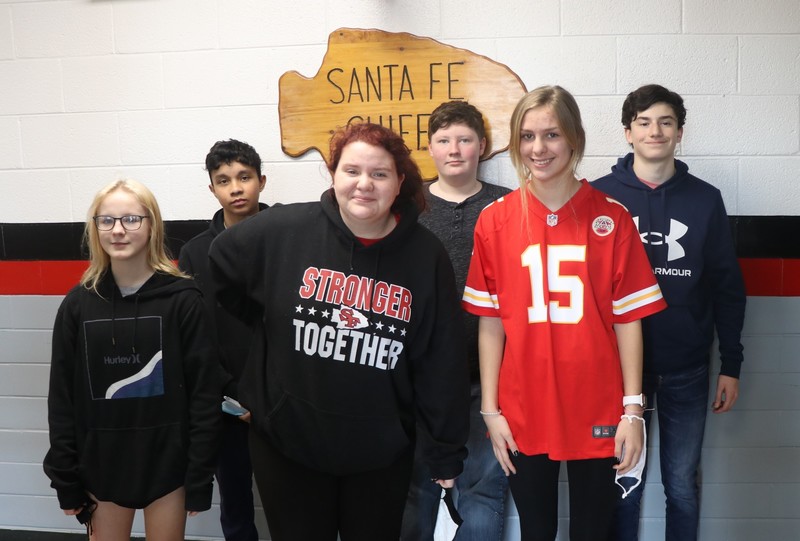 JH Candidates: Front Row (l-r): Lilly Fain, Jaidyn Little, Kinzley Tieman Back Row (l-r): Victor Guerra-Alfaro, Logan Finkeldei, Cy Mathews