Mr. Chad Meyer, SF FBLA advisor, along with FBLA members visited the University of Missouri- Kansas City Engineering Science and Virtual Reality Lab on Thursday, April 7th. The students learned about all that UMKC offers, specifically programs through their Engineering School. Their first stop was the Virtual Reality Lab where students got to use the VR Equipment to fly around google earth, interact with the Oculus Simulations and a 3D interactive Science application with human heart. They were able to visit the 3d Printing Lab, Drone Lab, Flight simulation and the Baha racing group. Hopefully this trip opened our students' eyes and minds to the many occupations and opportunities available to them at a close proximity.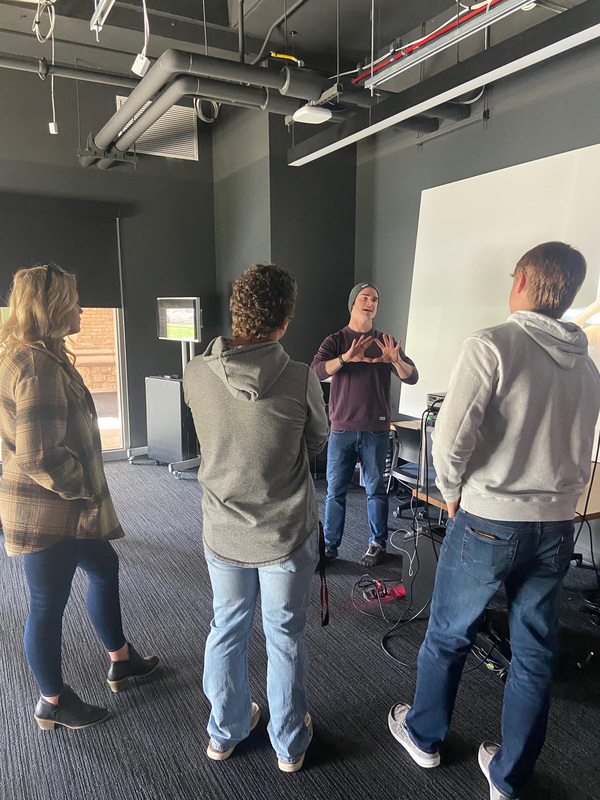 Kam, Gage, Emmet and Michael UMKC VR Leader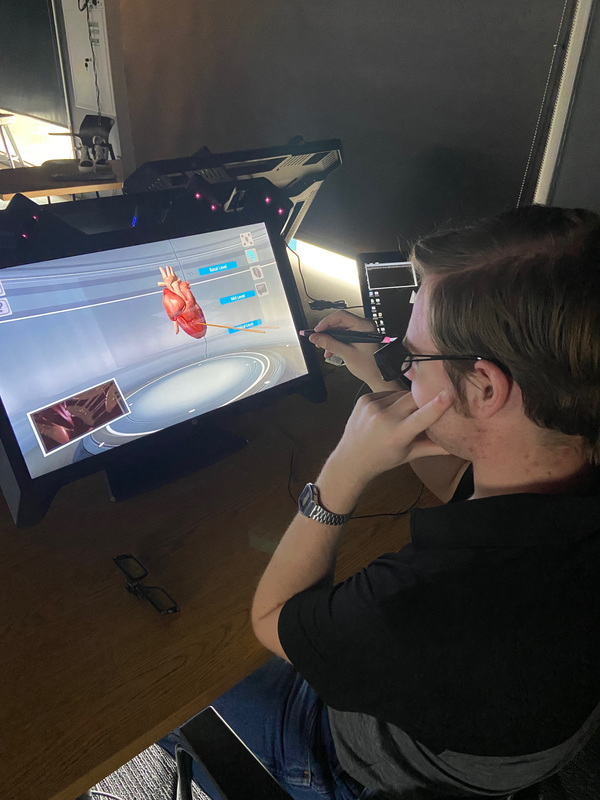 Dakota interacting with 3D anatomy.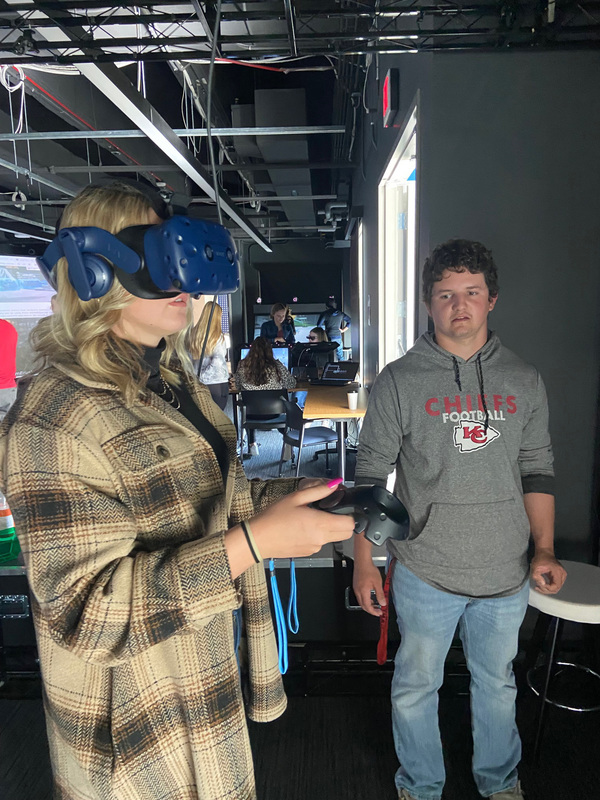 Kam and Gage flyover the world with google earth.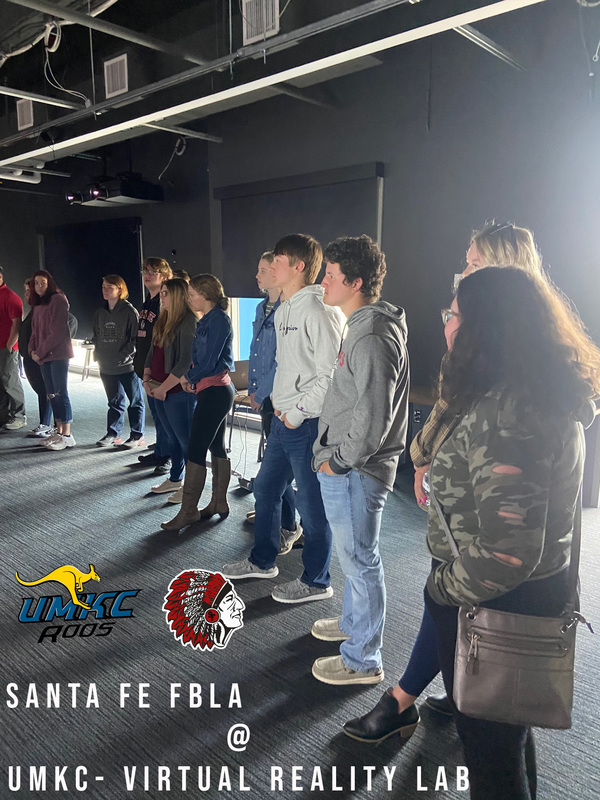 Addison and Lane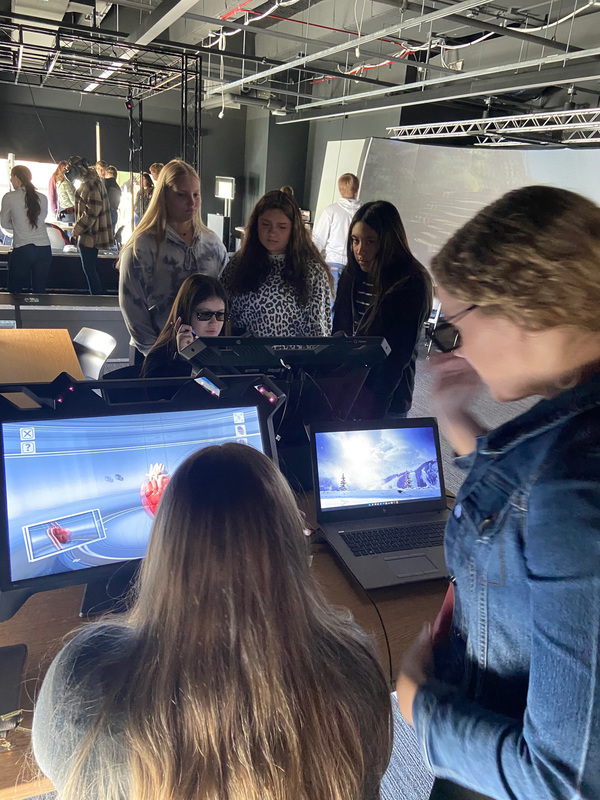 Virtual Reality SF FBLA - Stephanie, Bridget, Valerie, Kimberly, Cassie & Allie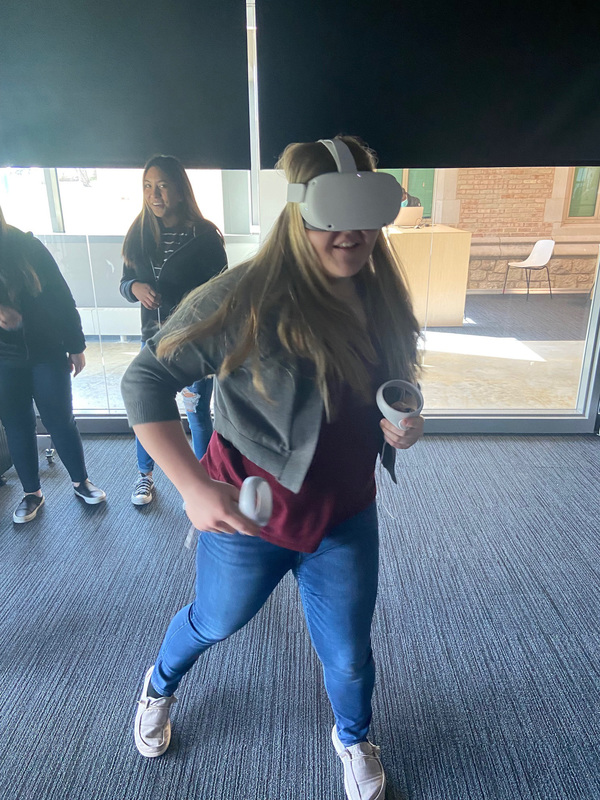 Allie participating while Kimberly awaits her turn.
Gage using the virtual 3D anatomy interactive science application.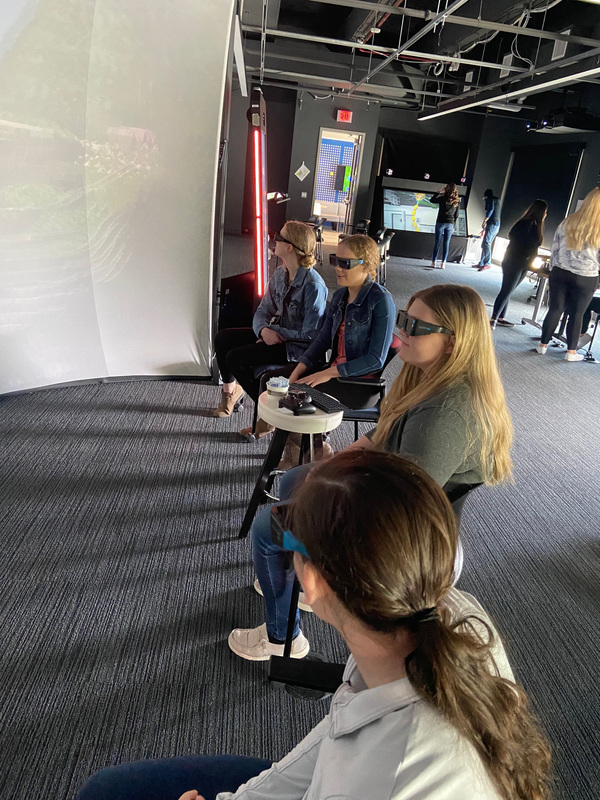 Emma, Cassie, Allie and Addison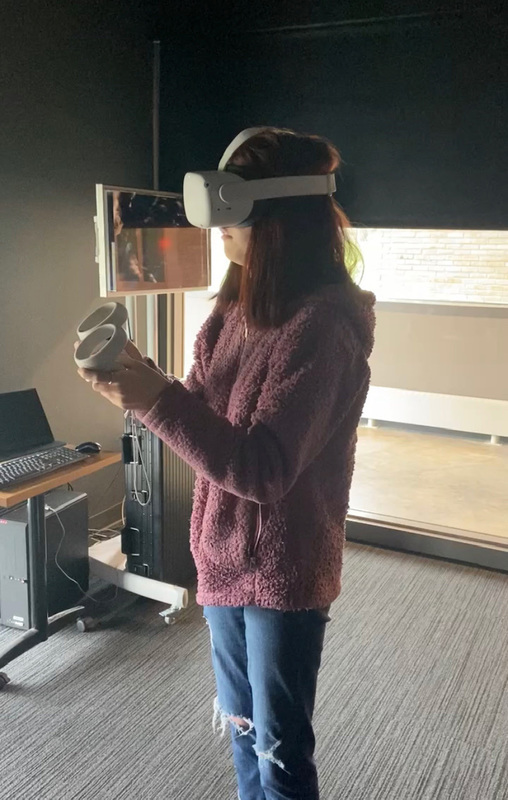 Jessica - Oculus Simulation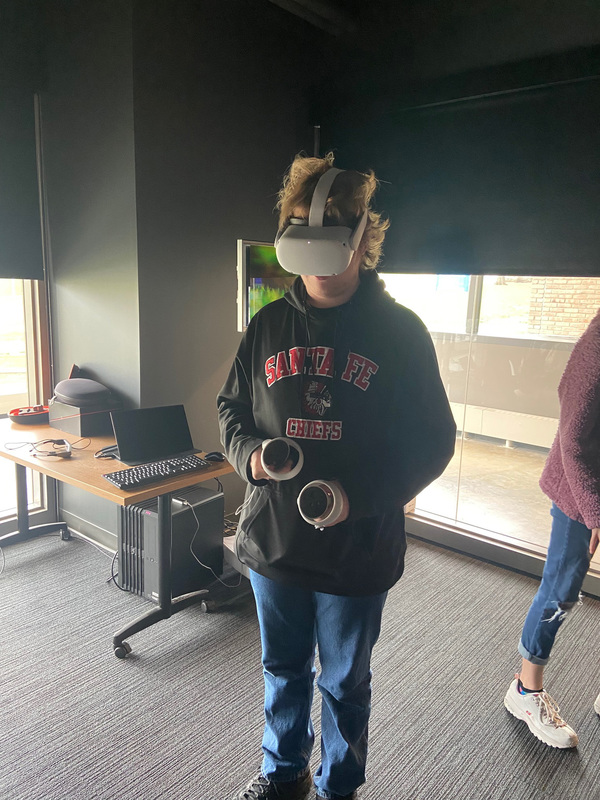 Ryan - Oculus Simulation