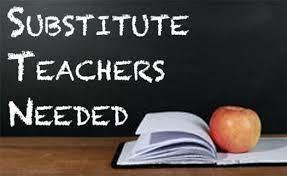 Substitutes Needed
Stacey Smith
Tuesday, March 10, 2020
Santa Fe R-X is in need of substitute teachers. Pay for short term substitutes is $85 per day. Santa Fe R-X also is accepting applications for substitute bus drivers and substitute cooks.Please contact Leslie Boehmer at Santa Fe High School or by calling 660-674-2238 for more information.
Missouri Substitute Teacher Requirements
has completed a minimum of 60 semester hours of credit from a regionally accredited, academic degree-granting, college or university.
verification of these hours must be provided with an original transcript from each institution the applicant has attended.