EDIT MAIN
Welcome!
Greetings from the Counselor's Corner!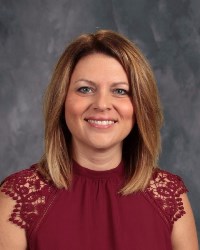 Jennifer Hobbs, A+ Coordinator/Counselor
BS Ed, English/Speech/Theater -- Northwest Missouri State University, 2000
MS, Counseling -- University of Central Missouri, 2008
Ed. S, Educational Leadership -- William Woods University, 2018
For those of you who I've not yet had the pleasure to meet, my name is Jennifer Hobbs, and I'm in my ninth year as A+ Coordinator and 7-12 Counselor here at Santa Fe. I am excited to offer many opportunities to our students and extend an invitation to each of you to contact me with questions or concerns that may arise over the coming months.
I encourage you to regularly check the website, as I will consistently update scholarships, ACT testing dates and deadlines, career information, A+ guidelines and various events designed to assist both students and parents throughout the year. Additionally, I will publish weekly articles in the Santa Fe Times to better assist you. Also, if you follow Facebook, I encourage you to like my counseling page at: https://www.facebook.com/SFCHIEFS/?ref=bookmarks
Please do not hesitate to email, call, or stop by the counseling office at your convenience. I'm looking forward to another great year as a Santa Fe Chief!
Contact Information:
Email: jenhobbs@santafechiefs.k12.mo.us
Phone: 660-674-2236
Fax: 660-674-2760