2021-2022 ACT Dates and Deadlines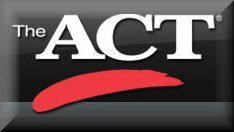 About the ACT
The ACT is a national college admissions examination that consists of subject area tests in English, Math, Reading, and Science. The ACT Plus Writing includes the four subject area tests plus a 40-minute Writing test. ACT results are accepted by all four-year colleges and universities in the U.S.
Following the science test you should expect to take a shorter, multiple-choice test covering one of the previous subject areas, Please try your best on these questions, because your participation can help shape the future of the ACT. The results of the fifth test will not be reflected on your reported scores.
The ACT is administered on seven test dates within the US, US territories, and Puerto Rico. The basic registration fee includes score reports for up to four college choices, if you list valid codes when you register.
TEST FEES: Each ACT test costs $60.00. Students who choose to take the ACT with writing will be charged $85.00. To determine if you qualify for an ACT test fee waiver, refer to this document: https://www.act.org/content/dam/act/unsecured/documents/FeeWaiver.pdf
If you qualify, see Mrs. Hobbs for your waiver code.
2021-2022 Test Dates (National)
| | | | | | | | |
| --- | --- | --- | --- | --- | --- | --- | --- |
| | | | | | | | |
| Regular Registration Deadline | | | | | | | |
| Late Registration Deadline(Late Fee Applies) | | | | | | | |
| Standby Deadline Photo Upload Deadline | | | | | | | |
Registering for the ACT
Students are required to register for the ACT online at www.actstudent.org. Our high school code (or CEEB code) is 260-030 and will be required during registration.
It is imperative that all students who take the ACT register to have their scores sent directly to their intended college by the ACT Corporation. Some colleges and universities will no longer accept ACT scores from the high school or high school transcript. During registration, students are prompted to choose up to four colleges in which to have their scores sent for FREE. Students who fail to have ACT send their scores directly to their intended university will be forced to pay a penalty to have them sent at a later date.
In order for a student's academic certification to be processed for NCAA, the student must have ACT or SAT scores submitted to the NCAA Eligibility Center directly from the testing agency. To ensure that your scores are sent directly, please select code 9999 as one of your four free options.
Test scores on a high school transcript will not be used. Students may take the ACT or the SAT an unlimited number of times prior to full-time collegiate enrollment, and the best score will be used in the final academic certification. Test scores are matched to the student's NCAA Eligibility Center account by name, date of birth and address.