EDIT MAIN
SANTA FE ELEMENTARY
On behalf of our staff, I'd like to welcome our new and returning students to Santa Fe Elementary! It's with great honor and much enthusiasm that we are starting our school year. Our primary focus is ensuring our students are given an equal opportunity to achieve in a safe, nurturing environment where increasing their academic, physical, and social/emotional growth is our goal. We have several new faces in our building this year, but that 2021-2022 is going to be a great year!
As elementary principal, I am excited to reunite with familiar faces and to meet new ones! I'm anxious to hear all about the summer's adventures. This is my seventeenth year at Santa Fe. I've previously held the positions of elementary teacher, Special Education Director, 504 Coordinator, and this is my fifth year as elementary principal. It's such an honor to serve in a district so bound in tradition where parents, teachers, staff and students care for each other and work together to build a positive educational community. We are blessed to have a community with a strong commitment to excellence in education, which is reflected by our quality curricular and co-curricular programs and activities here at Santa Fe Elementary and throughout the Santa Fe R-X School District.
Santa Fe Elementary includes students in preschool through sixth grade. We offer programs for learning support and academic enrichment, such as Gifted Education (Learning Links), Reading Recovery Program, Title I Reading, Math Club (grades 4th-6th), Student Council, Sixth Grade Band, and tutoring at all grade levels. Students in the fifth and sixth grade have the opportunity to participate in our athletic programs/tournaments, which include volleyball, basketball and track. Additionally, we have a school-wide comprehensive Character Education program which is reinforced monthly by recognizing our "Chiefs of the Month". These are students who have demonstrated Santa Fe Pride and have been recognized by staff as being active examples of our monthly character focus.
Our school utilizes a proactive system of discipline, known as the B.I.S.T. (Behavior Intervention Support Team) Program. This program allows staff to assist students in learning how to take good care of themselves and make good choices, while also taking responsibility for the choices that they make. The focus of this program, grace with accountability, has a direct impact on helping our students become responsible, caring citizens, while also protecting instruction time for all students.
We at Santa Fe Elementary understand that there is a direct relationship between motor and cognitive processes. To support our students, we utilize both a Sensory Room and Motor Lab. We are incredibly fortunate to have a fully-functional Sensory Room. Under the guidance of a certified occupational therapist, trained staff support students' individual sensory needs, so that they are better able to maintain a focused, calm state, which allows them to retain learned information and better self-regulate through use of equipment and activities. In addition to our Sensory Room, we have a Motor Lab, which is available to all students and is used to improve our children's abilities to maneuver and function in their environment leading them to better perform in tasks such as handwriting, sitting still, paying attention, speaking, and overall behavior.
The Santa Fe Elementary P.T.O. (Parent Teacher Organization) is very active in our school and provides support services and funding for school activities and programs. Our community organizations are also very supportive of our students and programs at school. We encourage all families to join and stay active in our school.
We anticipate seeing students unloading from cars and hopping off of buses. We await having our silent halls filled with the sounds of children hustling to class and sharing stories. New friendships will blossom, as well as reconnecting with old friends. There's an unbeatable feeling to starting a new school year!
I would like to extend my sincere and heartfelt gratitude to our custodial staff for their diligence in preparing our facilities for this school year. Everything looks great!
"Santa Fe Pride" is our district motto, and we work hard to show this pride every single day in all that we do. We invite you to come by or contact us to visit about the exciting things that are happening at Santa Fe Elementary!
Stacey Smith, Santa Fe Elementary Principal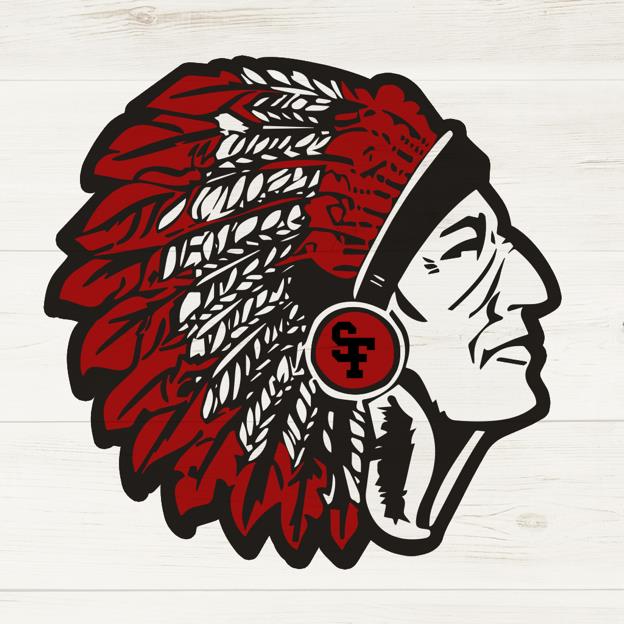 SANTA FE ELEMENTARY PLEDGE
I am a Santa Fe Chief.
I pledge to be respectful,
to be responsible,
and to be kind.
With my words and actions,
I will show Santa Fe Pride!