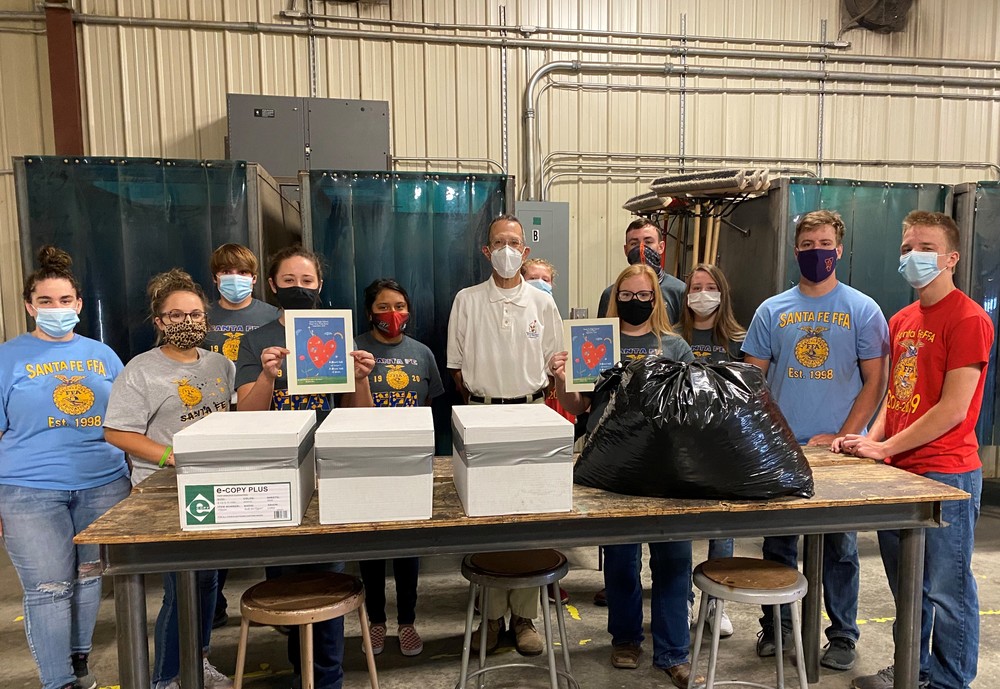 SF FFA & Ronald McDonald House-KC
Santa Fe Ag Department
Thursday, September 24, 2020
Mr. Alan Lubert with the Ronald McDonald House - KC was on hand to pick up over 150 pounds of pop tabs that were collected by our Santa Fe Students and the Santa Fe Community. We are very fortunate to be able to donate to this worthwhile charity. A huge THANK YOU to everyone that helped us collect tabs, your continued help and support is greatly appreciated.
We are anxious to beat this years record of 150 pounds. Let us know if you would like to join us as we have already started collecting for the 20-21 school year.
Below is a graphic of the great things Ronald McDonald House Charities have provided to families in need.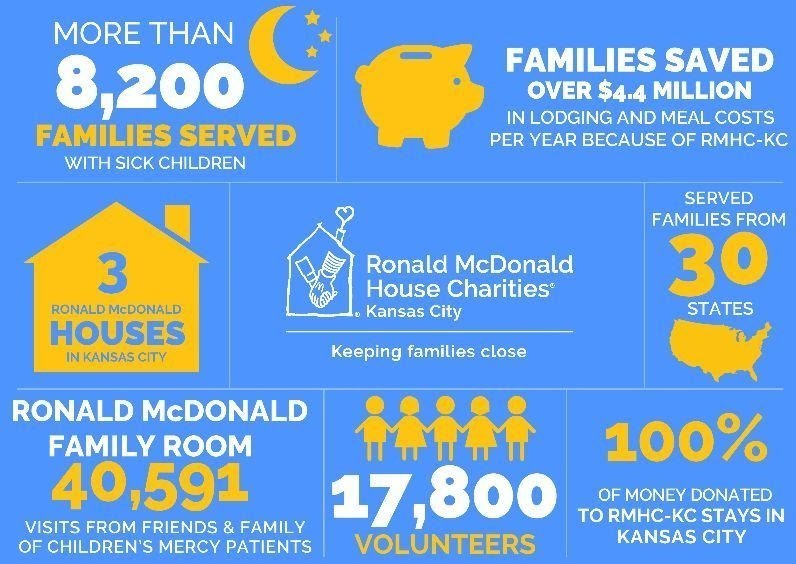 Karter, Jaidyn and Jasmine are weighing the tabs.
Karter and Trevor are carefully boxing up tabs to be sent to the Ronald McDonald House Charities-KC.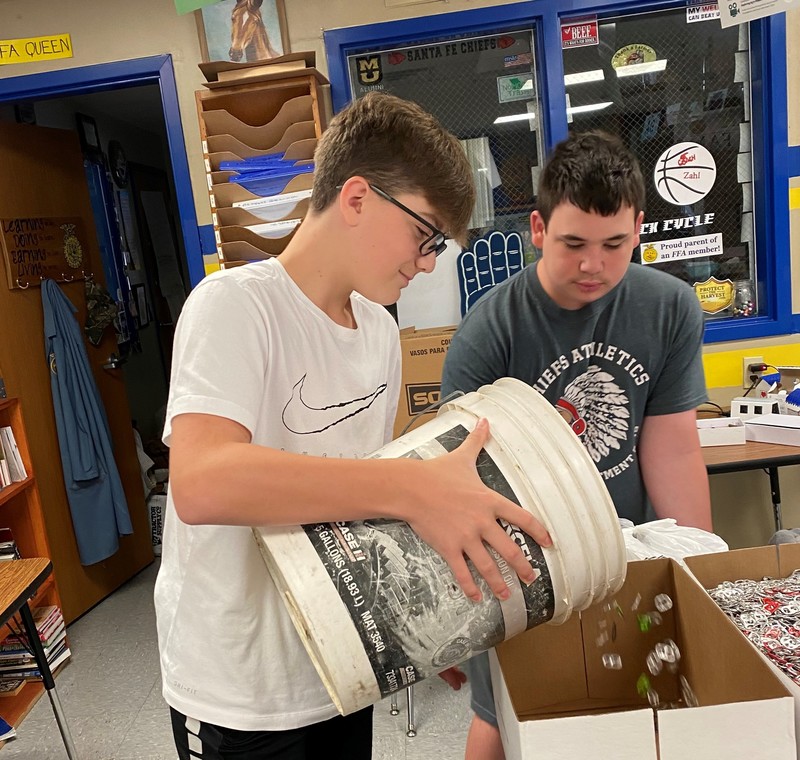 Mr. Lubert is visiting with FFA Officers and reminding them the importance of our donation.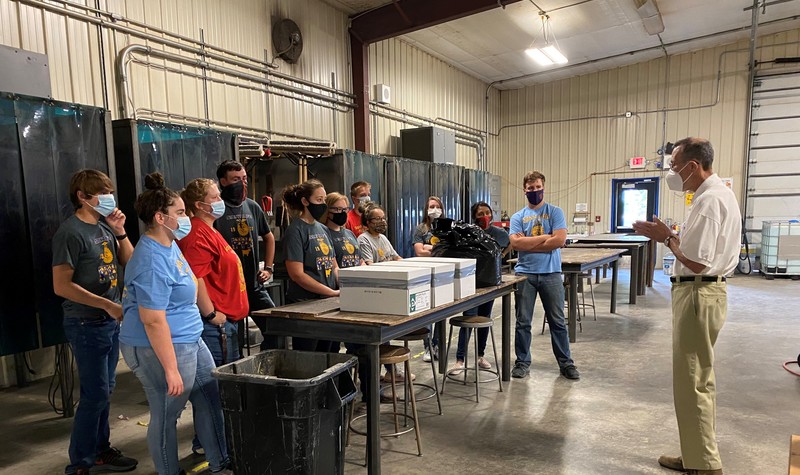 Keep saving your tabs!!