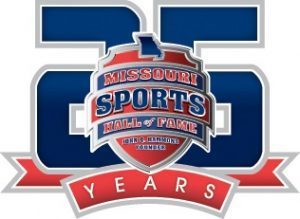 Missouri Sports Women's Hall of Fame
DeAnn Malan
Tuesday, March 03, 2020
CONGRATULATIONS Lady Chiefs Volleyball and Lady Chiefs Track Programs. Santa Fe Volleyball and Track teams (past and present) will be inducted into the Missouri Women's Sports Hall of Fame. If you were a member of either team, you will be recognized and inducted during a luncheon in April. See the attached flier for more information. If you would like to receive an invitation email your current address to: hof@santafechiefs.k12.mo.us This is a Santa Fe email that we created just for this event. By submitting your current address, this does not mean that you are committing to this event, it is only to receive more information. All addresses must be submitted to our email NO LATER than March 11th.
Help us share this exciting event with your former teammates, coaches and managers. Whether you participated in the 70's, 80's, 90's or 2000's you are invited to take part. If you have any questions, please contact the high school, 660-674-2236.
Congratulations to these two outstanding programs.