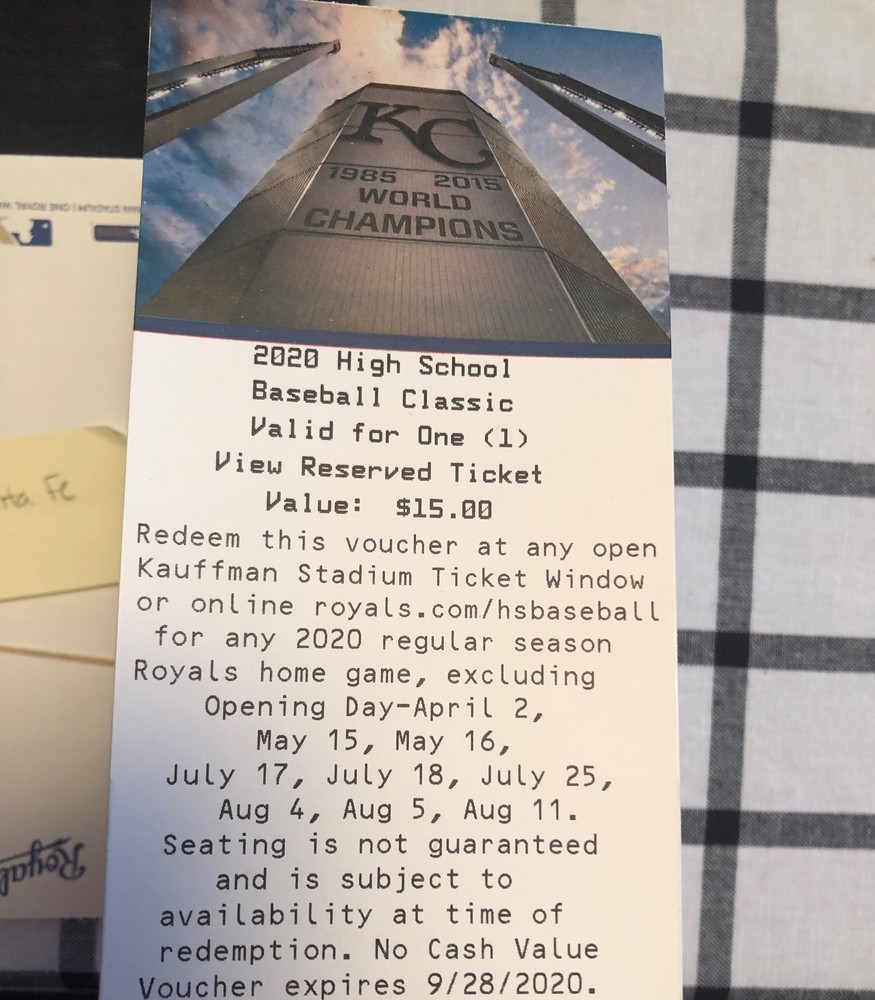 Kansas City Royal Vouchers
DeAnn Malan
Thursday, February 20, 2020
Santa Fe Baseball team will be playing at Kauffman Stadium, home of the Kansas City Royals, against the Concordia Orioles on Wednesday, April 22 beginning at 1:00 PM - cost is free to attend this game. Come out and support your Chiefs!!!
In order to have this amazing experience, Santa Fe Baseball team is selling vouchers to future Kansas City Royals home games. If you would like to support your Santa Fe Chiefs, please contact any player or call the high school to purchase your voucher. The cost per voucher is only $15, please make checks payable to Santa Fe. These make excellent gifts!

Thank you for your support and enjoy a game (or two) watching your 2015 World Series Champions - the Kansas City Royals!!!